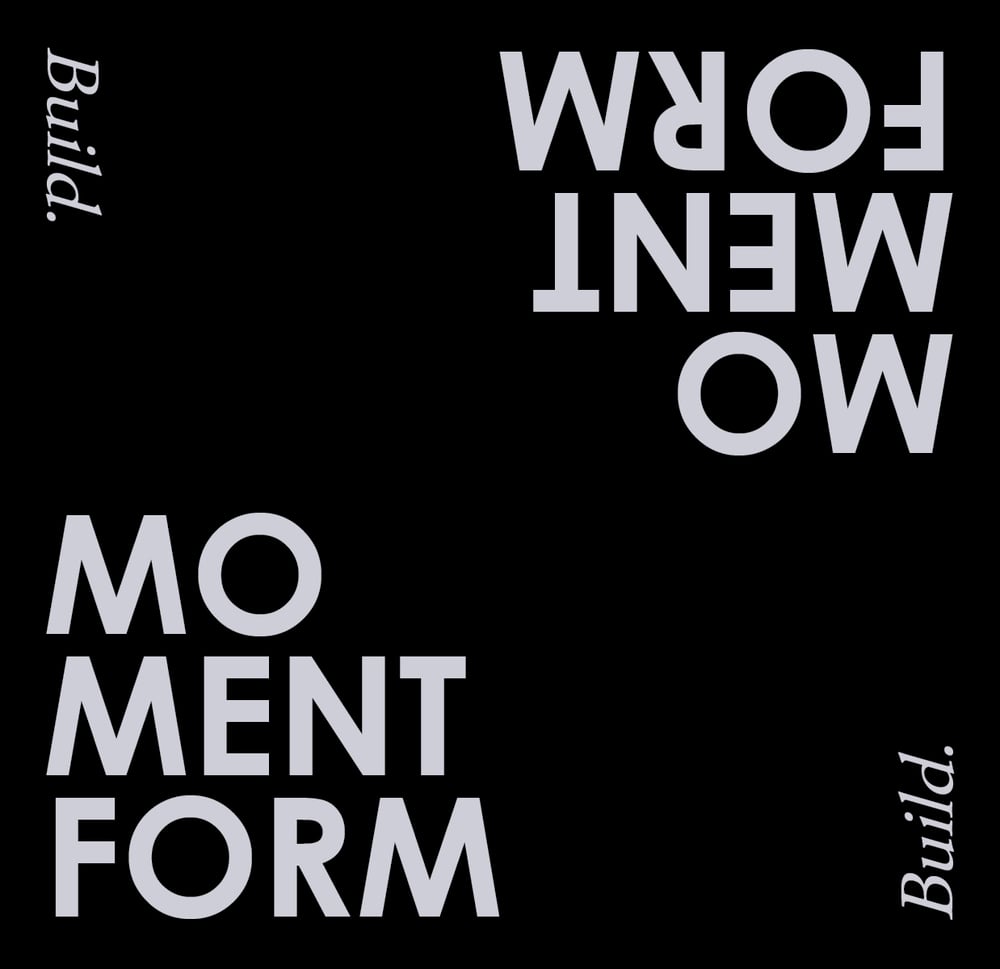 Momentform - Build
by Momentform
£

5.00
---
---
LISTEN: https://soundcloud.com/new-ideals/sets/momentform-build
A1. Form
A2. Land
B1. Backwards
B2. Ornament
Minimal electronics project Momentform make a welcome return to New Ideals with four-track kosmische construction, Build. The EP represents Ianis Lallemand's most visceral work to date, with nods to the European forefathers of krautrock, italo disco, and minimal synth that help position Build in the shadows of the dance floor. As we are invited to journey through the high rises and low lights of Lallemand's adopted home of Paris, a stalking drum machine offers a guiding hand against a backdrop of oscillating arpeggios and spectral synthesis. Executed with a customary dark cinematic poise, this excursion into the heart of the metropolis is a faithful companion to Momentform's preceding release, Yearn.
IDEAL 004 is an ode to the city's beauty and brutality, strictly limited to 50 tapes.
*****
Black cassettes with white on-body printing and 250gsm recycled card inlay.
*****
We will happily ship anywhere. For shipping within Europe please select the 'France' option, whilst for orders outside of the EU please choose the 'Everywhere Else' option.