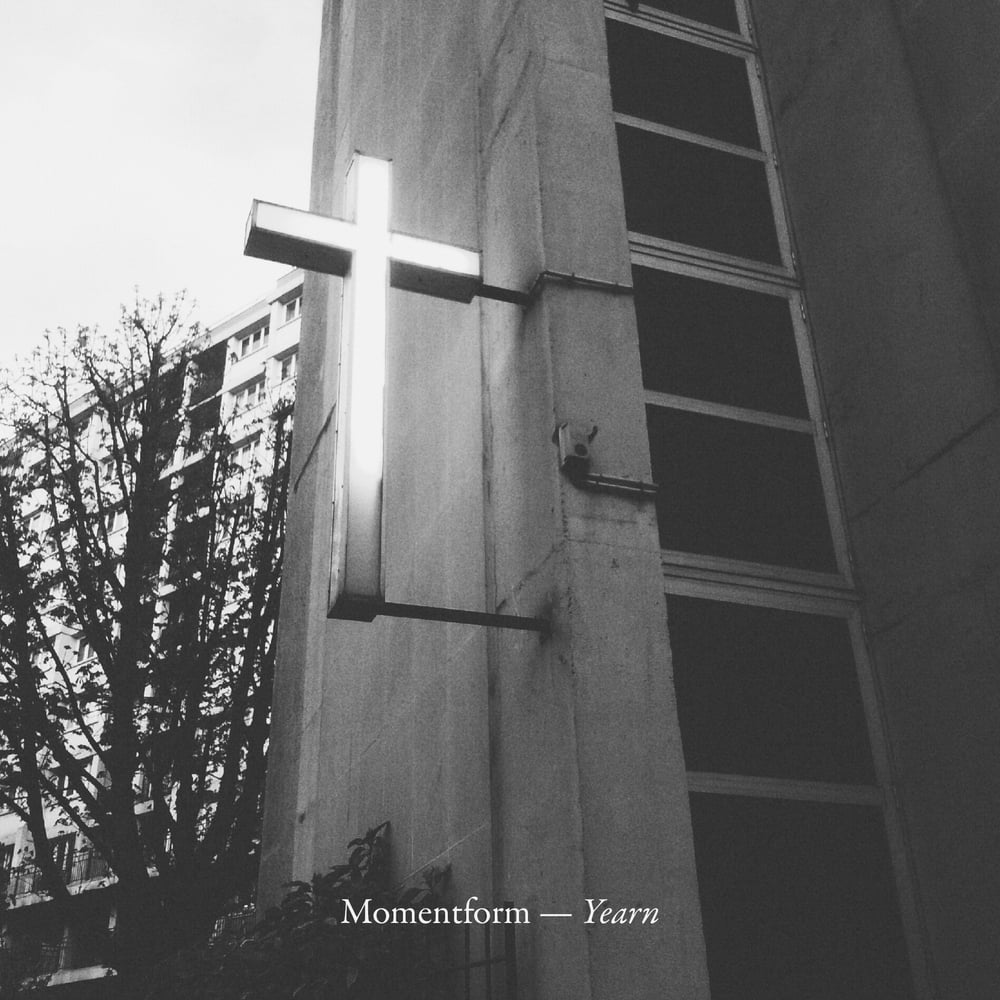 Momenform - Yearn (C20 EP)
by Momentform
£

4.00

/ Sold Out
---
A1. Harbours
A2. Cecilia
B1. Semester
B2. Frames
New Ideals and its collaborators share a collective belief that music should provoke austere feelings of love and discomfort.
For the label's debut release, Paris-based Momentform take their darkest turn with Yearn, a collection of four tracks that reflect the discord, isolation and paranoia of the urban metropolis. Exercising a knowing restraint, the project draw inspiration from the fringe pioneers of minimal synth, post-punk, and the electronic avant-garde in their singular pursuit towards a modernist ideal. Carefully composed of repetitive rhythm sequences, searching bass lines and fractured arpeggios, Yearn agitates and haunts at every juncture, ultimately questioning whether the city can ever allow one to reach a truly meditative state.
IDEAL 001 is a stark portrait of dystopia, strictly limited to 100 tapes.
*****
Black cassettes with white on-body printing and 250gsm matt card inlay.
*****
For shipping within Europe please use the 'France' option, whilst for orders outside of the EU please choose the 'United States option.